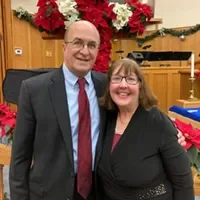 Rev. George H. Ayoub
Marlette: First UMC
The Lord has truly blessed me. The road I have travelled over the past 39 years has been exciting, at times difficult, and always challenging.
PA: 1982 Glenside UMC Youth Director. As the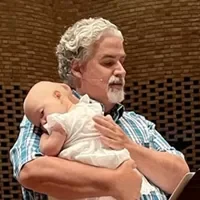 Rev. Bradley S. Bartelmay
Holland: First UMC
In the 80s, when I started my ministry journey, I identified with Jonah. I still do.
Like Jonah, I was called to serve the Holy One, and like Jonah my initial response was to run away, crying over my shoulder, "Buddy,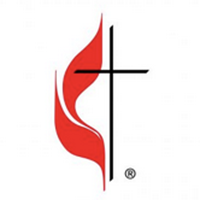 Rev. Richard W. Blunt
Okemos Community Church
At my first full time appointment I followed 3 female pastors. I vividly remember a child's jaw dropping as I entered the sanctuary. She turned to her mother and said, "I didn't know a man could be a pastor!" My ministry is always punctuated with surprises, some good,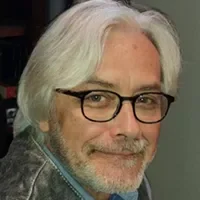 Rev. Jerome R. DeVine
Mid-Michigan District Superintendent
"Go from your country and kindred … to the land that I will show you." These words flooded my mind as my wife Ruth and I drove away from our home in Watertown, South Dakota back in 1978. While we have never been Abram or Sarai, and have not blessed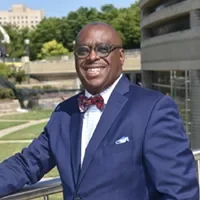 Rev. Rodney K. Diggs
Madison Heights UMC
Rodney K. Diggs [(PL) PL 2020]
(formerly at Jackson Parish, TN; Tennessee Conference); 2020 Madison Heights: First (½)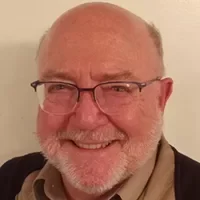 Rev. Robert W. Dister
Clayton UMC, Rollin Center UMC
Robert W. Dister [(FL) FL 2012]
2012 Clayton, Rollin Center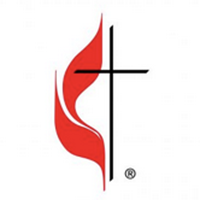 Rev. Robert J. Easlick
Linden UMC
I have had wonderful opportunities to serve in really good churches. God has been very good to my family and myself. But unfortunately do to needing some growth in some areas, I went on Honorable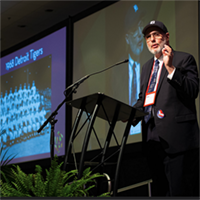 Rev. Donald J. Emmert
Director of Benefits and Human Resources
During the spring of my sophomore year in high school, I remember watching with a certain sense of impatience, my much older senior friends as they prepared to graduate. I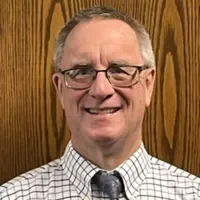 Rev. Mark R. Erbes
Holt UMC
I am grateful for the privilege of serving for 29 years in appointed ministry—three as a student pastor in the West Ohio Conference and 26 in the West Michigan and now Michigan Conference. Each of our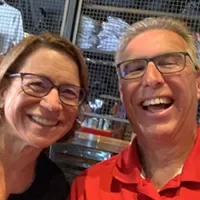 Rev. Robert F. Fuchs
DownRiver UMC
I am retiring from vocational ministry after only six and one-half years. However, I am not retiring from ministry and will continue to serve God and others.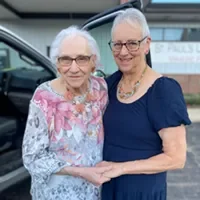 Rev. Patricia A. Haas
Keswick UMC
As I reflect on the past 20 years, I thank God for blessing me with Pokagon UMC (2003-2011) and Keswick UMC (2011-2023). Sharing in ministry and building relationships with each of them has been a responsibility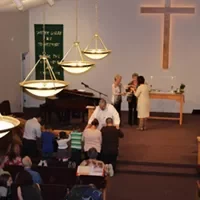 Rev. David L. Haase
Riverside UMC
I became a pulpit fill at Breedsville United Methodist Church on July 1, 2007, through December 31, 2007. January of 2008 I became a certified candidate for ministry and became a pulpit fill for both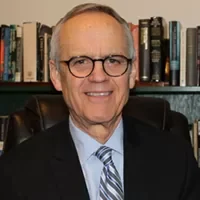 Rev. John H. Hice
East Winds District Superintendent
The wonder of God's call to ordained ministry has shaped my life, from Christ's first working in my heart as a child and through my long struggle of resistance. I was reawakened through the challenge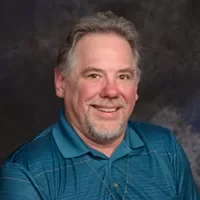 Rev. Randell J. Hitts
Charlevoix UMC
In 2016, I started the journey of pastoral ministry with my wife, Susan, when our District Superintendent Anita Hahn took a chance on us. She moved us out of the pew of our home church,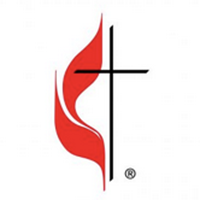 Rev. Patricia A. Hoppenworth
Dryden UMC
Patricia A. Hoppenworth [(FL) FL 2002]
2002 Marine City; 2005 Marine City (¾); 2008 Marine City (½); 2008 Dryden, Leonard; 2019 Dryden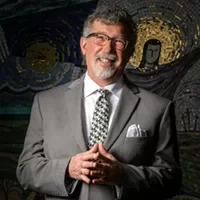 Rev. M. Christopher Lane
Traverse City: Central UMC
Serving as an Elder in our connection has been both hard and meaningful work, and I would not have had it any other way. I believe our God who is Great Mystery, redemptive and just, will continue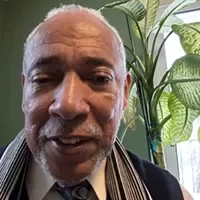 Rev. Lester Mangum
Pontiac: St. John UMC
Incomprehensible, forty years have passed so quickly; maybe there's something to the idea that time flies when you follow your calling. I went to my first congregation while attending Drew Seminary in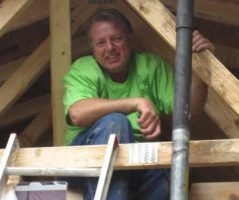 Rev. Tommy L. McDoniel
Flint: Asbury UMC
Even on my worst days, when my heart stops pounding, I realize that God has blessed me beyond anything I ever imagined possible. I was born into a large family that continues to expand. And I retire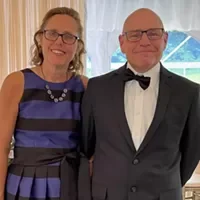 Rev. Scott K. Otis
Howell First UMC
It has been a joy to serve God as a pastor. My lovely wife, Carrie, has taken care of me along the way and been a great partner in ministry. I wish to thank Paul UMC in Oak Hill, Ohio for giving me experience as a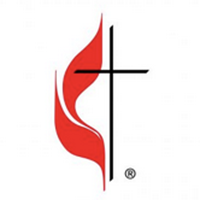 Rev. Clifford L. Radtke
Port Austin UPC, Pinnebog UMC
Clifford L. Radtke [(PL) PL 2018]
2006 Lawrence; 2015 Lawrence (¾); 2016 Galien, Olive Branch (¾); 2018 Port Austin, Pinnebog (¾)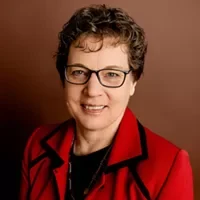 Rev. Lisa (McIlvenna) Semmler
Inner Life Transformations Counseling and Coaching Center
Ordained an elder in the Detroit Conference in 1993, my first appointment was to the Owendale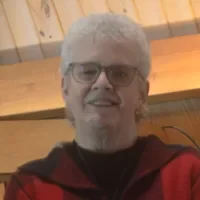 Rev. Jean M. Smith
Avondale UMC, Evart UMC, Sears UMC
"For I know the plans I have for you," says the LORD. "They are plans for good and not disaster, to give you a future and a hope. In those days when you pray, I will listen. If you look for me in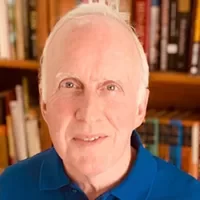 Rev. Reed P. Swanson
Pinckney: Arise UMC
My call began over 40 years ago. It began in my "Jonah" phase. I was running from God, resisting a call to ministry. But God kept pulling me back. He used different experiences first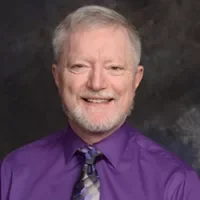 Rev. Mark E. Thompson
St. Ignace UMC
I was just seven years old when I first experienced my call to pastoral ministry. That call is deeply embedded in who I am as a child of God. It's a call that has never left me, and I believe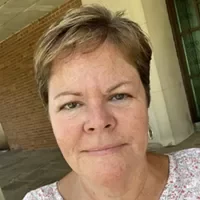 Rev. Beth D. Titus
I have loved being in ministry. I have served wonderful people; I have been honored to work with many wonderful colleagues in ministry. Were there difficult times? Absolutely! But I am thankful for lessons learned. I have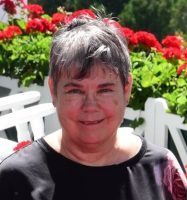 Rev. Melodye Surgeon VanOudheusden
Monroe: St. Paul's UMC
I remember calling my mother when, after a 1991 winter retreat at Wesley Woods Camp, to share with her that I thought I had a call to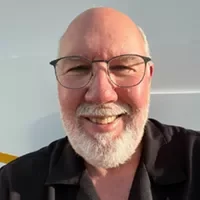 Rev. Donald L. Wojewski
Caseville UMC
My journey to ministry began in 2000. After interviews with the dCOM I was approved and attended License to Preach at the Huron Retreat Center, in the summer of 2003.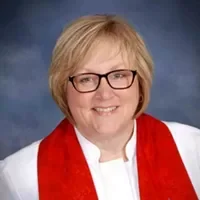 Rev. Susan M. Youmans
Lexington UMC
Since 2005 until today I have been blessed to serve on staff and as lead pastor in 4 distinctly different congregations and communities. Whether in metropolitan, suburban, small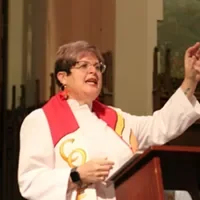 Rev. Jill H. Zundel
Detroit: Central UMC
It is so hard to believe that 31 years have passed since I first stood in the pulpit as the pastor. At the begging of this journey, I was terrified. Now I am simply in awe.